After waiting two years from the announcement that one of my most beloved anime of all time, FLCL (Fooly Cooly) was going to be getting a sequel, summer came along and with it, brought the release of FLCL Progressive. Longtime fans of the original waited almost two decades for this continuation of the FLCL universe to come about, so needless to say, the pressure for a good story and memorable characters was on.
While watching the first episode, I could practically feel myself holding my breath, waiting anxiously for the right feeling to come along as I followed the new lead character, Hidomi, through her seemingly boring life. Soon enough, the soundtrack hit me with one of the new songs created by Japanese band The Pillows (they are famous for creating the soundtrack to the original series) and I was immersed into the FLCL world once more.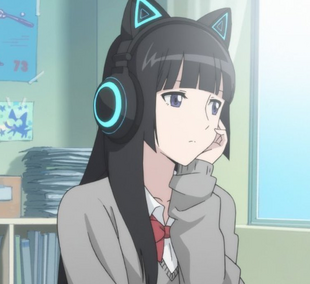 This time around, the familiar vibe of being overwhelmed by life (and giant robots) came in waves that didn't always feel as genuine and relatable as they did in the original series. FLCL Progressive definitely had it's shining moments but at times I could feel myself thinking some of the interactions between the characters seemed rushed or not entirely organic. That's not to say that overall, the series was bad. Far from it. I thoroughly enjoyed stepping back into the Fooly Cooly universe for a new perspective on the struggles of figuring out how to process the world and deal with all of the things that sometimes as a young person, seem impossible to handle. At its core, that's what FLCL has always been about. Trying to move through life, figure things out, and come out on the other side feeling 'okay'.
Of course, my favorite and most anticipated part of the entire second season was the return of Haruhara Haruko, the Vespa driving, guitar-wielding, extraterrestrial investigator who I admired as a teenager. The mystery surrounding her in the early episodes of the new season helped to return the nostalgic feeling of watching FLCL for the first time when I was in high school and wondering what on Earth this crazy woman was up to. This season brought new characters and new challenges from the Medical Mechanica Corporation, shedding more light on the mysteries and unanswered questions from season one, and leaving us wanting to learn more once again. FLCL Progressive was a sequel that often delivered exactly what I expected, and while some fans found the similarity and familiar pacing to be disappointing, I personally think that sometimes a return to something familiar is exactly what you need. For me, watching season two of FLCL felt a lot like coming home.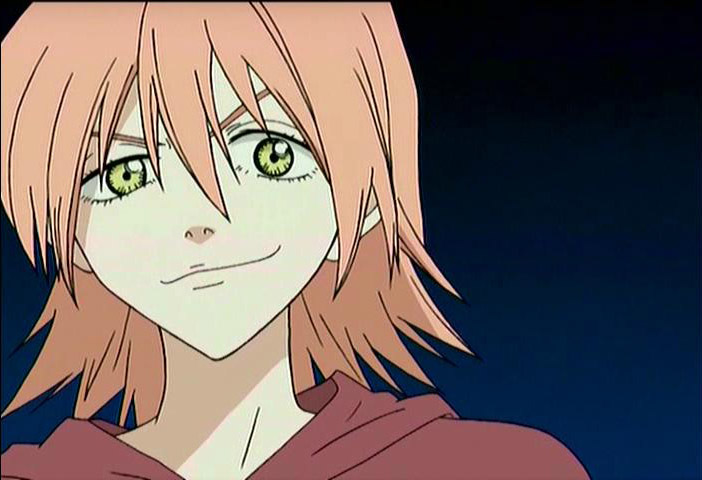 Overall I think season one of FLCL will always be the reigning champion of the series. Nothing can quite replace the original, as with most continuations of great stories. That being said, however, I fully enjoyed returning to the town of Mabase in the second season and revisiting all of the crazy antics and the whirlwind of action that FLCL brings to the table. I feel like words will never be enough to fully explain what FLCL is all about, but if you like giant robots, great rock music, and the occasional good laugh and innuendo, then I urge you to give the series a try!
(Adult Swim)